To all the boys I've loved before by Jenny Han: The review.
Hello everyone! Long time no see.
Uni doesn't let me breath, it's kinda annoying. I don't have time to anything. However, it is spring break and Í'm catching up with a bunch of things, including reading.
To All The Boys I've Loved Before by Jenny Han. I saw this book last week on a local bookstore Instagram account. I know, 2018 is crazy, we don't even go to the bookstore anymore, we just hop on their social media to see what's available. Anyways, the cover caught my eye, I thought it was very cute. Lately, I've been into romance a lot, whether is a movie, a TV show or a book. I don't know where this came from, I guess I just love to see how two people find their way to each other. It warms my heart to see them falling in love. Back to the book, I read the
synopsis and immediately was intrigued.


The book is about a sixteen-years-old called Lara Jean. She wrote a love letter to every boy she fell in love with, it was kinda her way to get some "closure" on each crush. I guess. She stored them in a hatbox her mother gave her. They're five in total. Until one day the secret letters are mailed, now you can imagine the mess her life's was about to become.
Five boys, one of them was her first kiss and the other one is her sister's boyfriend. Just to mention a few. The way she handled every situation with the boys is kinda interesting, your typical teenage way to solve things. Hahaha. I know if this happened to someone else in real life while in high school they would've probably done the same.
I really enjoyed this book, so much that I finished it the same day. It was a very easy ready. Can't complain. Even though it is kinda your regular young adult novel with the typical high school students characters. I liked Lara Jean's personality. I love that family goes always first for her. At some point she gets on your typical love triangle but it is interesting see how she handled it. This book is a fresh-short read. I definitely recommend it if you are feeling in the mood for your typical high school love story which I kinda love. Sorry not sorry. I got surprised at the end about who she stays with. I liked the choice she made.
I honestly liked this story a lot so that's why I'm already on 54% on book number two: P.S I love you. (I would've finished it by now but started watching Altered Carbon on Netflix last night and it is sooo good. I'll talk about it some time) The second book it is getting quite interesting. It shows more about her new relationship. There's also a third book. Let's see if I can finish them all before Spring Break is over. I'm not sure I will since I have to get back on studying anatomy but we'll see.
You can get a copy of this book HERE. If you read it let me know so we can discuss it.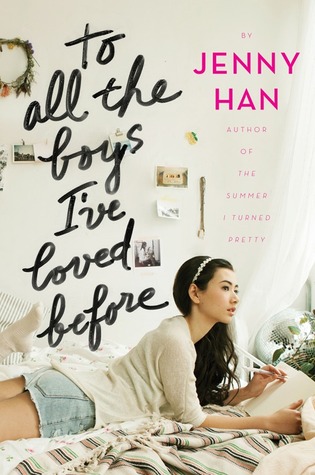 I do not own this photo.